Newport Beach, CA
About Pacific Carpet & Tile Cleaning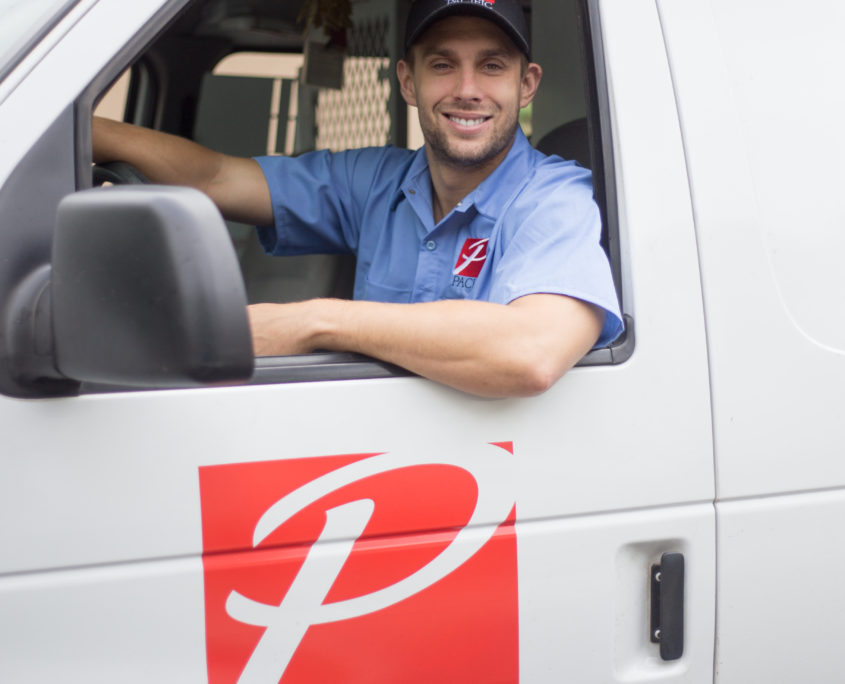 "Industrial Strength Cleaning Comes Home"
We at Pacific have extensive experience in Newport Beach, CA Location  specializes in Carpet, Tile Floor and Upholstery Cleaning including Marble, Limestone and Travertine Honing and Polishing. Our Powerful Truck-mounted Cleaning units allow us to service any size or shape facility.
Pacific Carpet & Tile Cleaning of Newport Beach, CA performs Steam Carpet Cleaning, Tile Floor Cleaning, Upholstery Cleaning, Marble/ Travertine Floor Polishing and our new service, Wood Floor Refinishing.  Pacific Has been servicing the Newport Beach, ca area for over 25 years and we offer the most Affordable Carpet, Tile & Upholstery cleaning in Newport Beach and the Los Angeles area. Check out our Up-Front Pricing!  Our BBB A Rating and customer references speak for themselves.
Our company has over 25 years of experience in Newport Beach for carpet and tile floor cleaning industry. We provide customers with reliable solutions for all of their carpet cleaning and tile & grout cleaning needs. Our company also offers upholstery cleaning, marble/Travertine floor polishing, and wood floor refinishing services that our customers can count on. Our BBB rating is an A, and we are happy to have over 12,000 satisfied customers. Our customer reviews are positive, and we always believe in offering quality services. We have powerful industrial strength cleaning equipment that we use for all of our services.
Residential Carpet Cleaning Services – Newport Beach CA
If you need our carpet cleaning expertisein Newport Beach, we are ready to assist you. We will pre-vacuum, pre-condition, and offer spot treatments so that your carpet looks as good as it did when you first bought it. Our steam extraction process is done by highly trained personal. Our technicians know what type of cleaning products and supplies should be used on each carpet or rug material. We will safely clean one room of carpet or an entire house or building full. We understand the importance of having clean and deodorized carpets to help your building look its best.
Commercial Carpet Cleaning Services – Newport Beach CA
Pacific Commercial Carpet & Tile Cleaning of Newport Beach CA specializes in Commercial Carpet Cleaning, Commercial Tile Floor Grout Cleaning, Commercial Upholstery Cleaning. Serving Newport Beach and Los Angeles CA for more than 25 years, we have extensive experience in All forms of Commercial & Industrial Cleaning & polishing as well as all different types of Counter-tops and Showers in Newport Beach CA. Besides Residential Carpet cleaning, we service large Commercial & Retail facilities up to 180,000 square feet.
Tile & Grout Cleaning Services – Newport Beach CA
We offer professional tile & grouting services in Newport Beach CA. Our company can make sure that your tile and grout stays clean. We can also handle marble/Travertine floor polishing. If you have porcelain or ceramic tile, we can make sure that is is cleaned properly too. Contact us if you are interested in Limestone cleaning and polishing, VCT/Vinyl floor stripping and waxing, or wood floor refinishing.
Upholstery Cleaning Services – Newport Beach CA
Our company offers safe and effective upholstery cleaning in Newport Beach too. We can spot clean and preconditioning your upholstery to make sure that it looks clean and attractive. Our technicians have the right tools and cleaning supplies to work on all types of upholstery without causing any damages. We can get rid of stains, pet hair, and more.
Marble/Travertine Tile Floor Polishing – Newport Beach CA
Are you looking for an experienced, professional marble restoration service in Newport Beach and the Los Angeles, CA area? We have what you need at Pacific Tile Floor  Marble Service. Our successful business relies on over 27 years of experience to provide exceptional marble restoration service every time!
Family Owned Business
Located in Newport Beach, Our company is family owned and operated. We are not a franchise, so that helps us to keep our prices low. We offer commercial and residential services that our customers can trust.
Contact Info:
Pacific Carpet & Tile Cleaning
Lido Isle,
Newport Beach, CA 92663
Customer we have serviced:
Services We Provide: 
Newport Beach, CA Location
Carpet Cleaning Newport Beach CA
Tile Cleaning Newport Beach CA
Grout Cleaning Newport Beach CA
Area Rug Cleaning Newport Beach CA
Power Washing Newport Beach CA
Furniture Cleaning Newport Beach CA
Air Duct Cleaning Newport Beach CA
Water Removal Newport Beach CA
Pet Stain Removal Newport Beach CA
Pet Odor Removal Newport Beach CA
Pacific's Newport Beach Reviews!
Our Carpet & Tile Cleaning Review sites: