Pacific's #1 Rated Duct Cleaning Company
Do you ever wonder why just a few days after dusting your home, dust reappears? Do you suffer from allergies?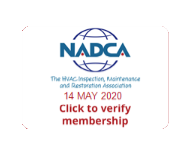 Pacific Air Duct Cleaning can rid your home or commercial building of the dust that plagues you! Pacific Air Duct Cleaning is the only duct cleaning company in Newport Beach & Los Angeles that exclusively uses the ProAir Duct Cleaning System.
We have adopted the best most efficient duct cleaning process that yields the best results. Pacific Carpet, Tile & Air Duct Cleaning has used and help develop ProAir Duct Cleaning Equipment performing small & large air duct cleaning services. We have built up many customers for residential, commercial & governmental buildings and have earned a very positive reputation. Duct Cleaning is currently outpacing & overtaking our 30-year existing carpet & tile cleaning business.
For a free inspection of your duct and dryer ducts Cleaning Process, give us a call. Make your home a healthy and safe place to live by contacting Pacific
FREE Video Duct Inspection
Non-intrusive
Takes 15 minutes
See in full color exactly what lurks in your ducts
Why Clean Air Ducts?
Answer: Because they get dirty!
In addition to normal accumulations of dust and dirt found in all homes with air ducts, there are several other factors that can increase the need for regular HVAC system cleaning:
pets
occupants with allergies or asthma
cigarette or cigar smoke
water contamination or damage to the home or HVAC system
home renovation or remodeling projects
Some occupants are more sensitive to these contaminants than others. Allergy and asthma sufferers, as well as young children and the elderly tend to be more susceptible to the types of poor indoor air quality that air duct cleaning can help address.