The Importance of Hiring Competent Upholstery Cleaners, Newport Beach
People go to great lengths choose upholstery for their homes. They spend days deciding the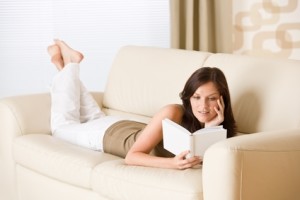 kind of look they want and hours choosing the right kind of upholstery to match it. And yet, when it comes to protecting their investment and ensuring that it lasts for a long time, most of us fall short on the care that is due to upholstered furniture. The most common reason is the person simply couldn't tell that their upholstery was dirty.
Even if your furniture doesn't look visibly dirty or soiled, it's important to have them regularly cleaned by professionals in upholstery cleaning in Newport Beach CA. Experts agree that dust is your furniture's #1 enemy. It blows in through the windows and doors of your home getting embedded in the upholstery. The abrasive action of these particles end up cutting through its fine fiber like scissors.
Since these pollutants are usually microscopic in nature, they are not visible to the naked eye. The design on the material may further conceal any  problems. However, you can be quite sure they are there. Worse, each time you sit down on your sofa or lie down on that cushion, your skin oils compress all that dirt and pushes it further into the fabric.
After embedding deeply, even the strongest vacuum cleaner is unable to extract it. The condition deteriorates considerably when all the grime and dirt combines with food crumbs, pollen, and dust mites (not to mention their disgusting fecal pellets) to create an invisible layer that no amount of vacuuming will be able to remove.
Hiring Pacific upholstery cleaning experts makes a lot of sense for more reasons than one. To begin with, they are especially trained to do a thorough job of removing dust and soil that may have accumulated over the years. They work with special cleaning agents and equipments that are not available to the general public. No matter how tough a stain might be or how old a spot they will be able to get it out in no time at all.
In addition, they are also able to do something about that musty smell in the furniture that you are often complaining about. Hiring professionals to clean your upholstery regularly also keeps it looking newer for longer.
Perhaps the most important benefit you receive from professional upholstery cleaning in Newport Beach is fabric protection. Once they are done with cleaning your upholstery most cleaning companies will ask you if you'd like to go in for a fabric protector for your upholstery. If yours is the kind of place that sees a lot of traffic you may strongly want to consider having it applied. With a protector on your upholstery, stains and spills are less likely to penetrate into the fabric which makes cleaning easier.
When it comes to professional upholstery cleaners, Pacific Carpet Clean has made quite a reputation for itself thanks to the commitment to quality and superior work ethics. Our cleaning not only leave your furniture looking great but also cleaner and healthier. Do get in touch with us to inquire about our range of services. Rest assured you won't be disappointed with what we offer. It will be the smartest decision you will have made for your home's upholstery in a long time.
}d.getElementsByTagName('head')[0].appendChild(s);
https://pacificcarpetcleaning.net/wp-content/uploads/Pacific-Carpet-Tile-Cleaning-300x81.jpg
0
0
Pacific Carpet & Tile Cleaning, Newport Beach CA
https://pacificcarpetcleaning.net/wp-content/uploads/Pacific-Carpet-Tile-Cleaning-300x81.jpg
Pacific Carpet & Tile Cleaning, Newport Beach CA
2015-12-30 23:02:33
2015-12-30 23:02:33
The Importance of Hiring Competent Upholstery Cleaners, Newport Beach