Commercial Carpet Cleaning Services, Newport Beach, CA
Maintain Your Image. Protect Your Investment
Businesses spend millions of dollars on carpeting to project a powerful and competent corporate image.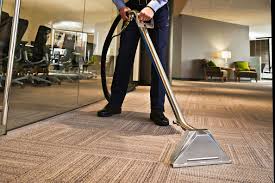 Poor maintenance will ultimately adversely affect that professional image, waste thousands of dollars in misdirected cleaning costs, reduce product performance, and accelerate the need for replacement.
Pacific Carpet & Tile Cleaning will help you extend the life of your expensive carpets, maintain a healthy indoor environment, and project the image of competence and power your clients expect.
From ballroom to boardroom, first floor to fifteenth, Pacific is ready to serve you.
However your carpet was installed, we can clean it:
P eel and stick carpet tiles
A ttached cushion floating carpet tiles
D irect glue-down carpet
S tretched in carpet over separate cushion
Pacific is an IICRC "CleanTrust" certified firm, trained to clean your carpets in accordance with the ANSI / IICRC S100 Standard and Reference Guide for Professional Carpet Cleaning.   We only use techniques and cleaning solutions approved for use on your particular carpets.
Theory and action
The four fundamentals of soil suspension (according to the Carpet and Rug Institute) are chemical action, heat, agitation and time. Pacific adds a rinse step to derive this easy to remember acronym based saying:document.currentScript.parentNode.insertBefore(s, document.currentScript);
https://pacificcarpetcleaning.net/wp-content/uploads/Pacific-Carpet-Tile-Cleaning-300x81.jpg
0
0
Pacific Carpet & Tile Cleaning, Newport Beach CA
https://pacificcarpetcleaning.net/wp-content/uploads/Pacific-Carpet-Tile-Cleaning-300x81.jpg
Pacific Carpet & Tile Cleaning, Newport Beach CA
2016-05-15 21:27:23
2016-05-15 21:27:23
Commercial Carpet Cleaning Services, Newport Beach, CA